​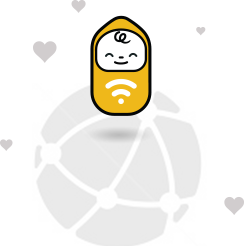 Fair Usage Policy is the telecommunication industry attempt to keep internet traffic at reasonable levels to protect fairness to all users. The policy was designed to avoid severe and unparalleled downloading / uploading.
To comply with the fair usage policy of local network providers, a Total Trip Data Limit is in effect for each destination. The Total Trip Data Limit is calculated by taking the Daily Data Limit of that destination and multiplying by the number of days of your rental period. If your usage goes over that limit, additional charge will be levied on a per-MB basis.
For the destinations listed in "No Data Limit" promotion, no addition usage charge will be incurred. Please note that speed limitation will be applied after certain usage is used according to the "Fair Usage Policy" of different network provider.
"No Data Limit" Promotion
(by destination)
"Round The World", "Europe Pass", Japan, South Korea, Taiwan, UK, USA, Thailand, Australia, New Zealand, Germany, Italy, France, Singapore, Philippines, Malaysia, Indonesia, Maldives, Canada and Vietnam
Valid until 31 December, 2019

​Data Limit
(by destination)
China;
1GB /day
Everywhere else:
500 MB /day
For example, if you go to Canada for 4 days, the Total Trip Limit is 500 MB x 4 = 2000 MB. Overage will be your Daily Rate (HK$80) ÷ Daily Data Limit (500 MB) = HK$0.16 per MB.
To avoid extra charges, WiFiBB users must refrain from all heavy downloading/uploading activities such as excessive video streaming and downloading large files. Unless you use WiFiBB for activities like these, it is unlikely for you to go over the data limit.
JUST HOW MUCH
IS 500MB A DAY?
Send/receive 11,200 emails (or 1,360 with attachments), or
surf 2,040 webpages, or
stream 6-7 hours of music, or
watch 6-7 hours of YouTube, or
shoot 800 Instagrams, or
make 2,400 posts on Facebook